Arsenal winger Alex Iwobi has spoken positively about the qualities of Pierre-Emerick Aubameyang and Alexandre Lacazette and believes the duo are the best striking partnership he has witnessed. The pair have notched 50 goals across all competitions this term and the former was recently handed with the Premier League Golden Boot after scoring 22 times.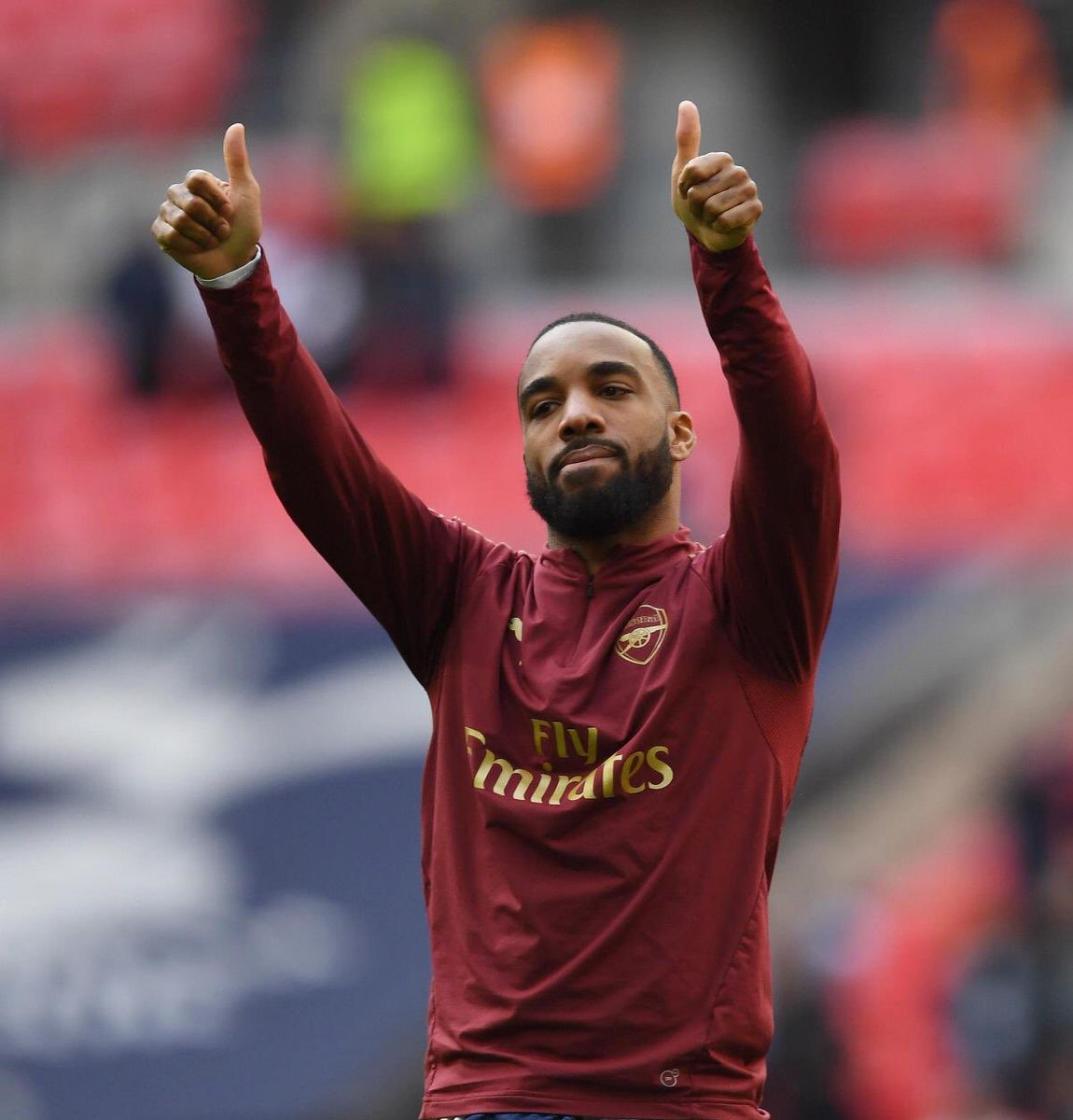 Speaking to reporters, Iwobi appreciated the efforts of Aubameyang and Lacazette during the ongoing campaign and indicated that they are one of the best attacking pairs due to their excellent chemistry upfront, he told reporters: "In terms of the partnership they're the best I've seen, there are normally a lot of individual talents that are crazy to see, but as a partnership they're the best I've seen."
"Not just in matches, but in training as well. When you have Auba and Laca we know we're not just going to get goals, we're going to get a lot of opportunities to get goals, their movement, their chemistry together is very good. Whether they start together we don't know, we don't know the team exactly, but they'll create chances."
For most of the season, Gunners boss Unai Emery has gone with either Aubameyang or Lacazette from the starting lineup with the need for a single marksman to suit the formation. However, the injuries to key players have meant that the Spaniard has tossed the setup and this has enabled the duo to feature together which has brought the best of them.
In the recent Europa League semi-final tie against Valencia, the Gunners reigned supreme with a comfortable 7-3 aggregate score and each one of those goals were scored by either Lacazette or Aubameyang. Aubameyang made the headlines during the second leg against Los Che on the road where he scored his maiden hat-trick for the Gunners.