Tag:
Ferdinand
The season of 2015-16 was the debut campaign of ZinedineZidane as the head coach of Real Madrid and it was a historic season not only for the Frenchman but for the club itself as they were able to win the Champions League.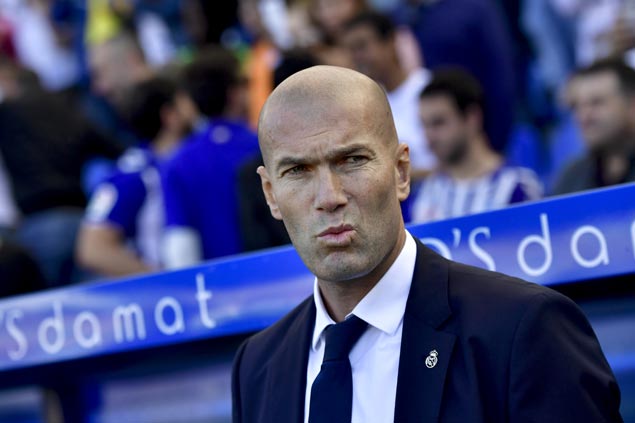 Winning the Champions League is something that many top managers who have had an extensive coaching career have not been able to seal but Zidane was somehow able to do it in his debut season and this is one of the reasons of why it was such an important and historic feat when Real Madrid overcame Athletic Madrid on May 28 of 2016 and lifted the European piece of silverware in a dramatic penalty session.
Barcelona won the Spanish League of that season but nonetheless, the UEFA Champions League is widely regarded as the most prestigious and difficult piece of silverware to lift at club level and this is why ZinedineZidane's debut season in charge of Real Madrid is considered to be as a successful one.
This accomplishment was done around 5 months ago and a new season has kicked off and despite having gone through such an impressive debut season, ZinedineZidane is rumored to be under fire and at risk of losing his managerial position in Real Madrid due to the amount of successive draws that his squad has been sustaining.
Real Madrid went through a streak of 4 successive draws after playing against: Villareal, Las Palmas, Borussia Dortmund and Eibar. All of these games concluded in draws and Real Madrid dropped a number of important points that could have pushed Zidane's team above Athletic Madrid in the Spanish League standings but both clubs are currently sitting at the top with 18 points being secured after 8 matches. read more …