After a great start to the season, Belgium and Chelsea playmaker Eden Hazard, reportedly, will soon let Chelsea know if he will sign a new contract, but under one condition.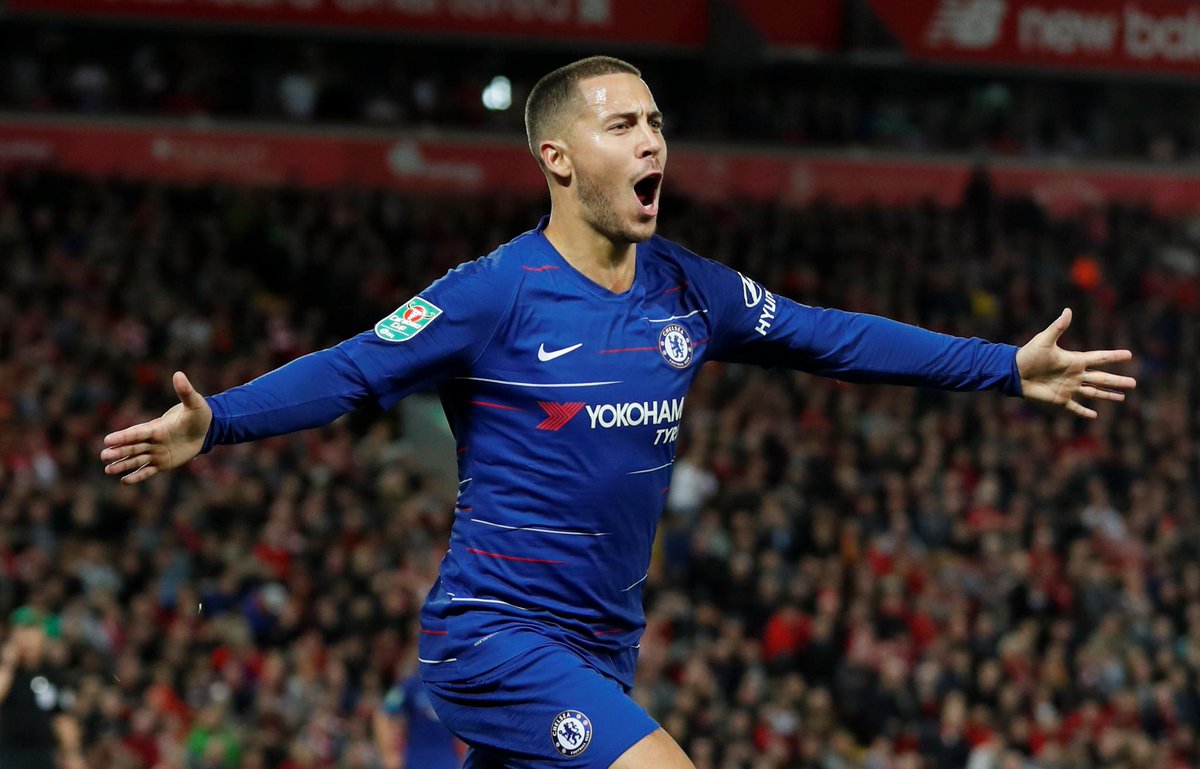 The 27 year old has been on fire having scored seven goals in his first eight premier league appearances and pushing the Blues towards top spot on the log where they are huddled together with Champions Manchester City as well as Liverpool. The Belgium international seems to be enjoying life under Maurizio Sarri. He now has more freedom in the final third of the pitch which has allowed him to influence the game more. Chelsea fans are even more excited watching their club play football this season and this article identifies which is the best bookie for live streaming sport which is helpful for those desperate to catch the skilful forward in action.
Real Madrid Calling
Hazard seems to be torn between signing another deal at Chelsea or make a dream move to Real Madrid. The Belgium star has two more years remaining in his contract with the London side. Throughout the entire summer and at the World Cup, he was linked with the reigning European Champions but he kept quite not even giving out a slight hint.
During a recent interview, the 27 year old made it clear how he felt about the whole situation. "I don't want to say, yes, I am signing a new contract and then in the end I don't end up signing. So I will see. Sometimes in my head, I wake up in the morning and think I want to go. Sometimes I think I want to stay. It's a hard decision. It is my future."
Great Servant
Since 2012 when he joined Chelsea from Lille, he has scored 76 goals and won the League title twice. Additionally, he has won the FA cup and assisted the Blues in winning the 2013 Europa League. The Chelsea playmaker believes that he is among the top players in the world and has also said that he has to make one big transfer before he retires from football. He has also described Los Blancos as "the best club in the world".
"I am playing good football at the moment. Real Madrid are the best club in the world. I don't want to lie today. It is my dream since I was a kid. I was dreaming about this club." He further added that he doesn't want to talk about this (transfer) everyday but rather talk about it in the future.
The winger's candid comments will come as a huge shock to Chelsea fans who have been fearing for the worst the whole summer and this could potentially be his last season at the Bridge. Losing Hazard would be a disaster to Chelsea who have in the recent years relied on his brilliance. Without Hazard Chelsea are simply not the same team.
The catch
According to several media outlets, his move depends if the Champions make a big money approach for him. He just wants a signal of intent from Madrid before he decides his future with the London side. As the season progresses we will be able to know more as he continues to stall on contract negotiations. However, it would be very difficult for Chelsea to keep a hold of their star player after he has made his feelings be known.