Manchester United legend Rio Ferdinand suggests that he would personally want the season to be voided such that Liverpool are denied their maiden Premier League title. The Merseyside outfit have stood out from the rest during the current campaign and they are presently a staggering 25 points ahead of Manchester City at the top of the standings.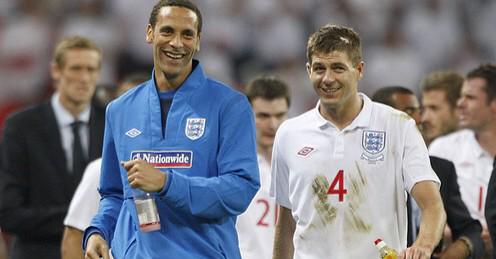 The Reds require just six more points to win the Premier League crown for the first time in their history but Ferdinand would prefer the season to be voided with the health concerns due to the coronavirus pandemic, he told: "I just think the Premier League should be void. Void it. I know there's going to be a lot of Liverpool fans going, 'oh, Rio, it just because you used to play for Man United'. I just don't see a way that can be done where health isn't compromised. Simple as that. All this behind closed doors business – you're still going to have players there, are the players not part of society? It won't be fair, it's not a level playing field. I just don't feel it's right."
The Premier League was initially suspended until the beginning of April
after Chelsea winger Callum Hudson-Odoi and Arsenal boss Mikel Arteta contracted the COVID-19 virus. The duo are close to making their respective recoveries but based on the health concerns across the world, the season has been suspended for another four weeks.
As such, the teams are unlikely to return to the playing field until May but there are no assurances of a restart at the moment. Of course, the teams are keen on completing the campaign with the financial losses that could be involved but they can't force the players to take the playing field unless the COVID-19 virus has been curbed to a large extent.