Tag:
Olympics
West Ham manager Slaven Bilic has claimed that the club now have a transfer target in the form of Manchester City striker Wilfried Bony.

The Ivory Coast international is thought to be unhappy at Etihad stadium due to lack of first-team opportunities. He has never come close to replacing Sergio Aguero in the last 18 months at City. Bony had joined the former Premier League champions for close to £ 30 million. Even as he made the move, many expected him to spend much of the season on the bench and this proved to be the case.
At 27,Bony is now keen on getting back on the pitch on a regular basis. West Ham will be a club who can offer him exactly the situation even though they have a forward like Andy Carroll in the ranks. Bilic stated that it was imperative that West Ham had a player who can score 20 goals a season without being injured for most of the time. Even though Carroll has a good scoring record or at least contribute indirectly to the goals, his injury record has been very poor. The £ 15 million signing is likely to be looked down upon if a player likeBony arrives at the Olympic stadium.
read more …
The team of Nigerian male players playing at the Rio 2016 Olympic Games have been promised good remuneration if they lift the trophy in the event. The team qualified for the semi final, despite lots of management issues regarding lack of payment of match bonuses amongst other things.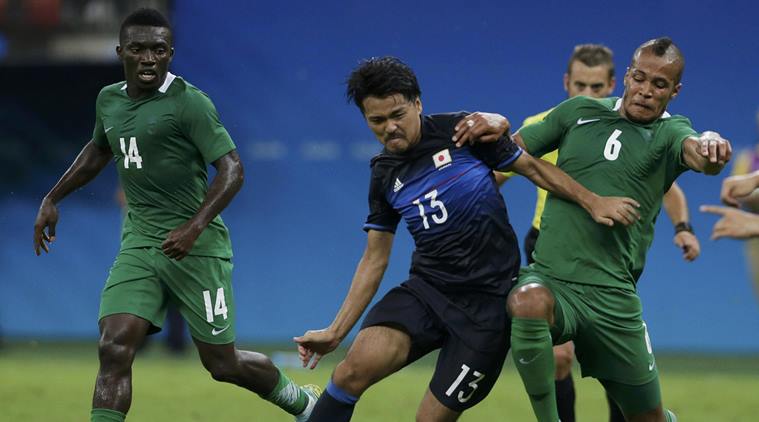 The team was promised as much as USD30,000 per player if they were to win the gold in the men's Olympic football tournament in Brazil. Top Japanese Plastic Surgeon Katsuya Takasu made the promise after hearing the tale of financial woes of the 1996 Olympic football champions. He promised USD20,000 or USD10,000 per player for Silver and Bronze medals respectively. read more …