The team of Nigerian male players playing at the Rio 2016 Olympic Games have been promised good remuneration if they lift the trophy in the event. The team qualified for the semi final, despite lots of management issues regarding lack of payment of match bonuses amongst other things.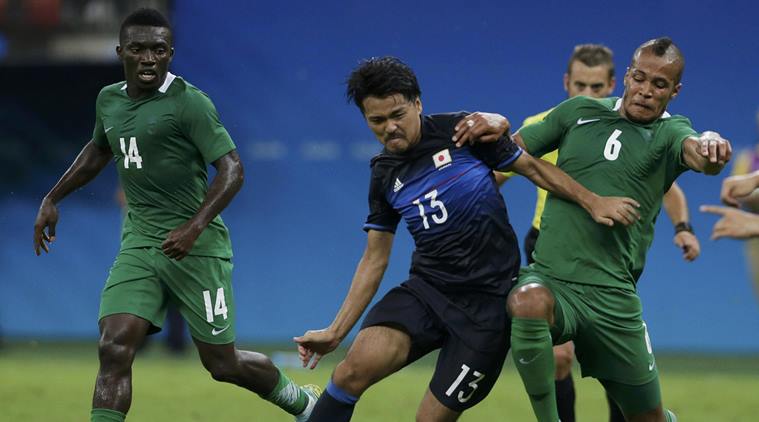 The team was promised as much as USD30,000 per player if they were to win the gold in the men's Olympic football tournament in Brazil. Top Japanese Plastic Surgeon Katsuya Takasu made the promise after hearing the tale of financial woes of the 1996 Olympic football champions. He promised USD20,000 or USD10,000 per player for Silver and Bronze medals respectively.
A bet on Olympics Football ending with Nigeria as champions would see you profit to the tune of 3 times your stake – maybe Takasu has put money on to cover the bonuses he'll have to pay?!
"I read about the financial problems affecting the team and I felt the need to make a big contribution. I am not doing this for media attention but to motivate a team with an indomitable spirit. I fell in love with the Nigerian team because despite all these problems they are in the quarter finals of the Olympics.
"Whether they win or not, I will donate something to help alleviate the challenges in paying their bonuses and allowances," Takasu told BBC Sport.
The Vice President of the Nigerian Football federation (NFF) said they were impressed with the gesture but that the team cannot afford to get carried away as "the integrity of the nation is at stake."
The team arrived few hours to their first game as they were stuck in Atlanta, USA due to flight payment problems. The players have also boycotted a training session over issues with payment. However, the team's media officer Timi Ebikagboro said they were later paid their camp allowances for 22 days. Nigeria defeated Denmark 2-0 and would face the a strong German side in the semi finals.