According to talkSPORT, Newcastle United have reached an agreement with La Liga club Real Sociedad for Alexander Isak. The Magpies will pay a club-record £60 million for the 22-year-old Swedish striker, with personal terms also in place with the player. Alexander Isak will likely move to the Premier League, with Newcastle United agreeing to a club-record deal with Real Sociedad for the Swedish international. The Swedish forward has been linked with several high-profile clubs in the Premier League.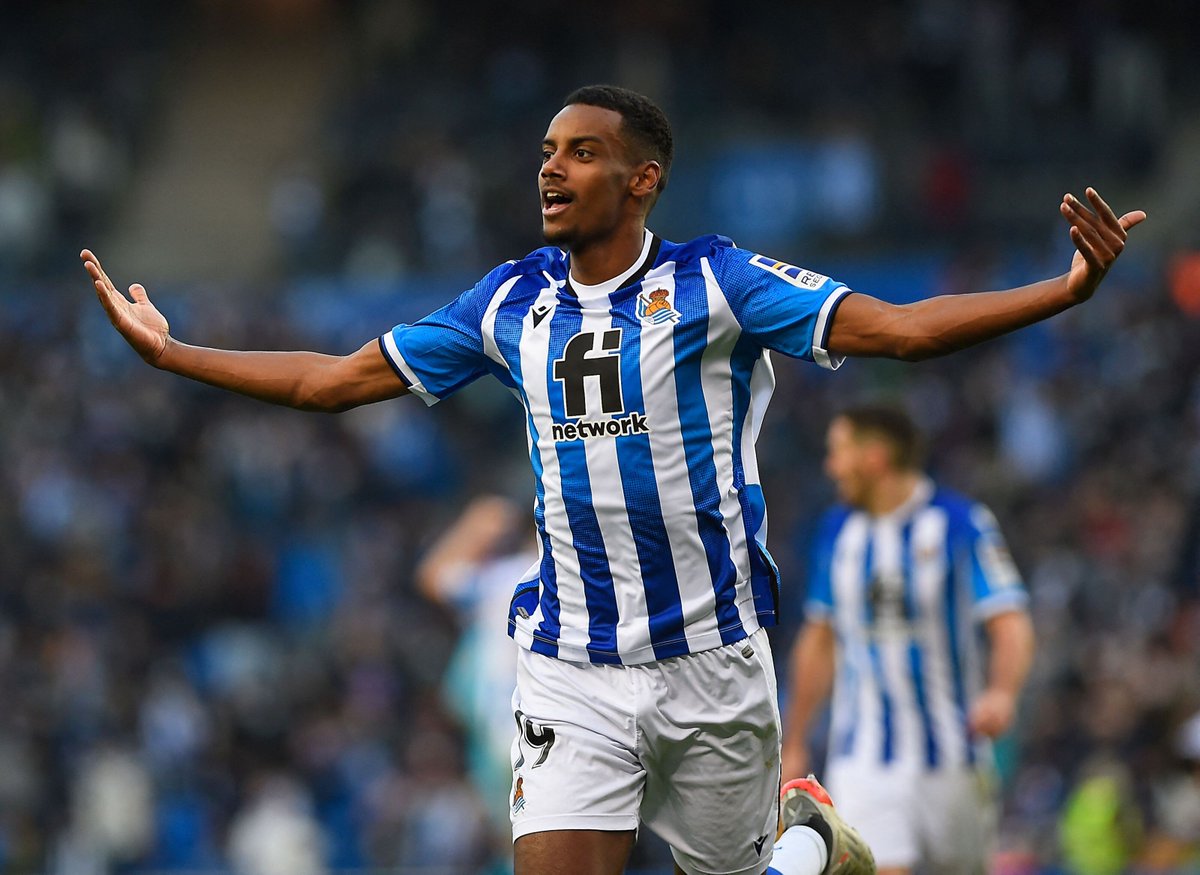 Isak's stock has been rising over the last few years, particularly during his time at La Liga club Real Sociedad. While the forward has not been a prolific goalscorer, his qualities on the ball and the ability to hold up play are regarded as valuable qualities by many top teams. Arsenal were highly keen in January, but decided against a move following Real Sociedad's huge asking price. The Gunners did not value him at €75 million, an amount the La Liga club asked them to pay. Additionally, any lingering hopes were relinquished after the arrival of Gabriel Jesus in the summer.
While multiple reports insist that Isak never had any shortage of interest from clubs, Newcastle United were keeping tabs on the player last month as well. However, the Magpies decided to call off the pursuit owing to Real Sociedad's asking price, as the new hierarchy were adamant not to portray the club as a spending machine.
That stance seems to have changed with the latest on the striker's pursuit. Newcastle United will pay a club-record £60 million fee for the Swedish international. Widespread stories also suggest the club have agreed on personal terms with the 22-year-old, who could be pencilled in for a medical soon.
Despite his high asking price, Isak would be an excellent signing for Newcastle. Manager Eddie Howe was concerned with Callum Wilson's injury record after the forward suffered a hamstring problem in what has been the latest of his list of long-drawn problems. Newcastle will be hoping to complete the signing imminently and will aim to have Isak ready in time for their action at the weekend.