In a poignant culmination of the 2022/23 Premier League season, Leeds United and Leicester City found themselves ensnared in the clutches of relegation, joining Southampton in a collective descent into the depths. The concluding match day evoked a myriad of emotions as aspirations were shattered, and the fight for survival hung precariously in the balance.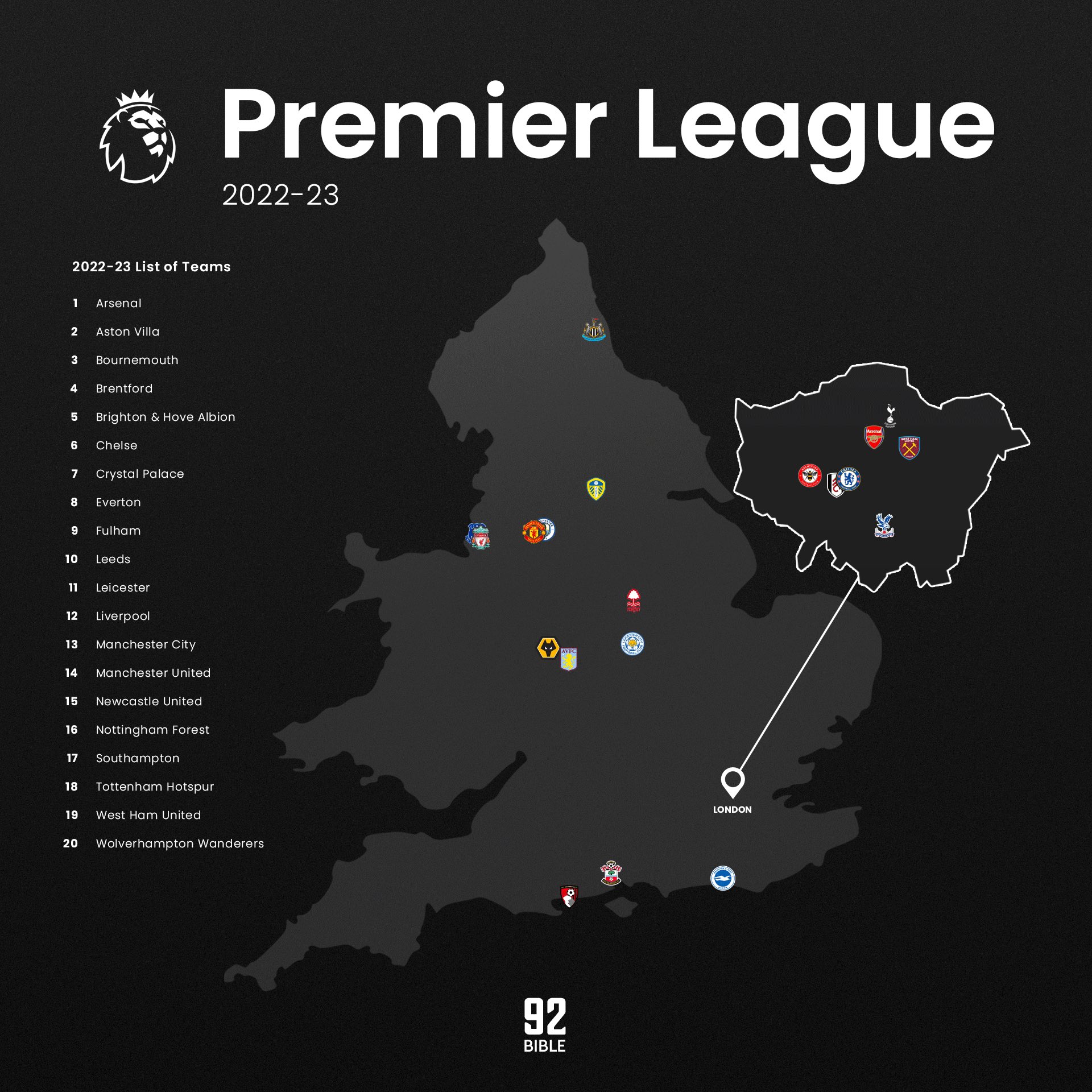 Leicester City, former champions of the 2015/16 season, fought valiantly in an attempt to salvage their status in the top flight. A resounding victory against West Ham United at the esteemed King Power Stadium appeared as a glimmer of hope. They emerged triumphant with a commendable 2-1 win, showcasing their unwavering spirit and determination. Alas, fate proved indifferent to their endeavors, as Everton held the pivotal key to their destiny.
Across the revered grounds of Goodison Park, Everton stood as the final obstacle standing between survival and oblivion. Sean Dyche's team clashed with Bournemouth in a nerve-wracking encounter that would seal their fate. Each pass carried the weight of their Premier League existence, and every tackle reverberated with desperation.
Amidst trembling anticipation from the crowd, Abdoulaye Doucoure emerged as the hero, etching his name in Evertonian folklore. In the 57th minute, a thunderous strike shattered the silence, resonating throughout the stands. Goodison Park erupted in a collective roar as Doucoure's goal pierced the net, securing a slender 1-0 victory. The Toffees clung tenaciously to their newfound lifeline, assuring their place in the Premier League for another season.
Meanwhile, Leeds United's dreams crumbled within the imposing walls of Elland Road. Their dismal form had plagued them throughout the season, and Tottenham Hotspur proved to be the final executioner. In a merciless display of dominance, Harry Kane unleashed his brilliance, leaving an indelible mark on Leeds' shattered hopes. Kane's brace, accompanied by goals from Pedro Porro and Lucas Moura, tore through the home side's defenses, resulting in a lopsided 4-1 score line that will forever be etched in their desolate history.
As the dust settled, the final Premier League standings confirmed the fate of these fallen giants. Leicester City having garnered 34 hard-fought points, found themselves languishing in the 18th position. Leeds United, with a mere 31 points, was left grasping at the shadows of what could have been. Southampton with their futile struggle, anchored the table with a paltry 25 points, sealing their demise.
For Leeds United and Leicester City, this bitter pill is difficult to swallow. The echoes of disappointment reverberate through their loyal fan bases while the world of football mourns the loss of their presence in the Premier League. It stands as a stark reminder that even the mightiest can stumble and that the unforgiving nature of the beautiful game leaves no room for sentimentality.