Arsene Wenger does not even want to hear the name of Andy Carroll these days – when the name of West Ham United striker popped up in the press conference of the Gunners boss pre-Crystal Palace match; he was irritated to the bits.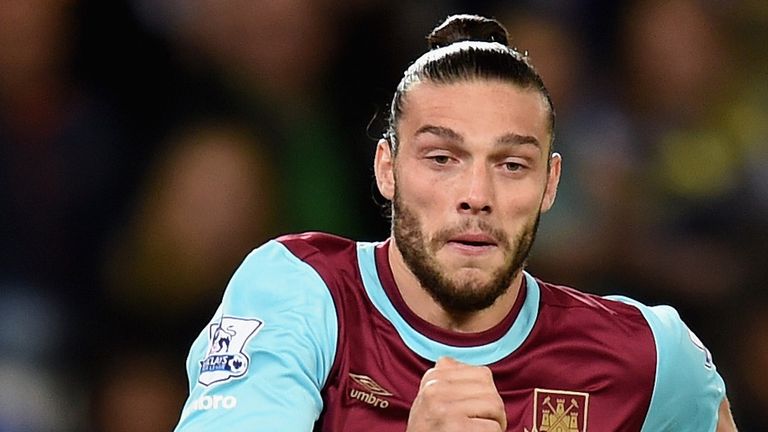 He has just not sunk in the fact yet that Carroll was allowed to carry on in the previous game versus Arsenal in spite of committing that big foul which, in his eyes, should have seen the 27-year old sent off straightaway.
Not only that, Carroll continued with his fouls through the game, but, the referee didn't consider any of those fouls big enough to show him the route to the dugout.
And, the fact that Carroll got through the defensive line and the goalie of Arsenal as many as three times to register three goals in front of his name in that game, it was like adding insult to injury for Wenger.
And, that's why when a reporter asked the question about the likeliness of Emmanuel Adebayor doing something similar in Sunday's game to what Carroll did the other day, it just put Wenger off.
The manager did not even touch upon what kind of player Adebayor is and what his strength is and instead, he opened the story of the last game and absolutely blasted the referee's call to keep Carroll on.
In the words of Wenger, "You can go and look at the replay of that particular foul as many times as you want and every time it would look like a straightforward sending off to you, but, surprisingly, I have not heard anyone saying anything regarding it."
"And, he got away with a couple more later on. There is no way it can be allowed, otherwise, getting physical would not be too difficult as there is no imposition of punishment."
Arsenal have five games left this season, having falen by the wayside in both the Champions League and the FA Cup (tickets for both finals are available through this website). They face off against West Brom, Sunderland and Norwich in the coming weeks.